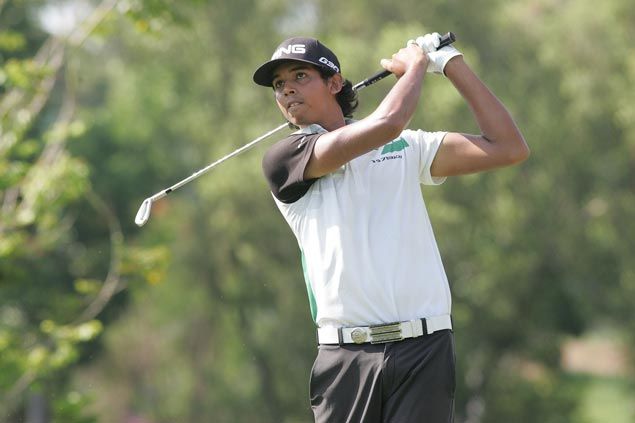 The last few tournaments of the PGT - Philippine Golf Tour and ADT - ASIAN DEVELOPMENT TOUR were no easy going for Keanu Jahns. But having missed the cut in two out of 5 events,the 19-year old PGT rookie no less than impressed the big guns in the ICTSI LUISITA CHAMPIONSHIP at the half-way mark.
Buoyed by a renewal of his GOLF DEPOT and PING sponsorship package from Philippine golf entrepreneur Joey Mendoza, Keanu put in another superb round of 5-under par 67 on day 2, wresting a 1-stroke lead over day-1 co-leader Charles Hong of Cebu and 2 strokes ahead of Clyde Mondilla.
On day 2, the sophomore-PRO, who matched Hong, Mondilla and Albin Engino's 6-under 66 on day 1, stumbled with a bogey on hole 2, but rattled off 8 birdies as he bucked tough pin placements at the tree-lined Luisita layout. Jahns actually could have pulled away from the elite, if not for his double-bogey mishaps on the first two rounds.
"I just stuck to what I did in the first round", said the 2013 DHL Philippine International Amateur Champion, who also fired 8 birdies, including 4 straight from hole 4 and from hole 10.
Read more...